​     Dulcey Lawler, Owner, Stylist, Colorist, Makeup Artist, and Photographer, fell in love with the Hair and Beauty industry over 20 years ago.  Her 20 plus years of experience and committment to contiued education make her one of the most knowlegeable and skilled stylists and photographers in the industry.  Dulcey was extremely interested in the arts, fashion, and beauty.  It was only a matter of time before she decided to become a stylist and photographer. Her passion has taken her to Chicago, New York, and Hollywood for advanced and specialized training.  She possesses the ability to listen to her clients requests, concers, and needs and brings them to reality.

"Why should celebrities be the only people receive the "Star Treatment"?  It is your

 special day and you should be treated like it.  Whether you are in my chair at the salon or on-site at 

your special event, I have one goal and that is to ensure that you are 110% satisfied with my work."

-Dulcey Lawler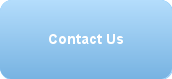 Salon Services Location            (Beau Monde Salon)